Our greatest reward is a satisfied guest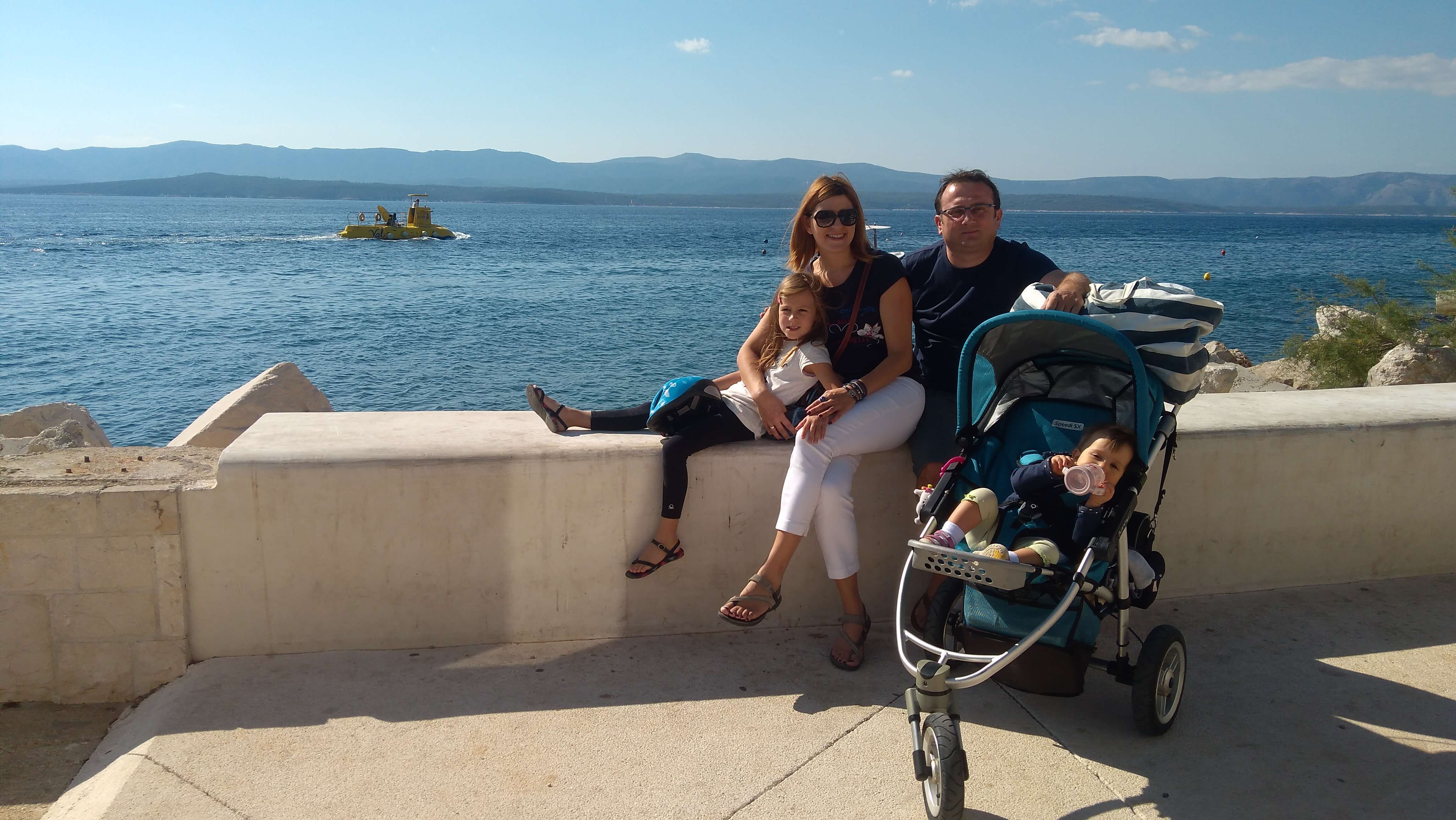 A little introduction about us
We are the Rubinić Family. We are entrepreneurs for 20 years now. We are in the import and sales trade, so our business is constantly linked to tourism. With a striving to expand our business, we have decided to build a holiday home. Therefore, in 2014 Villa Antonija is created, and is named after our older daughter. We all work hard to provide guests with a fabulous vacation and an unforgettable experience, so what started as business, ultimately transformed into pleasure.

We like to meet new people and explore different cultures.
We are really looking forward to meeting you!


Villa Antonija
What the guests said about us
Phantastisch für Groß und Klein
Das Haus ist die Wucht, Ruhe pur, relaxen ohne Ende, durch die Ausstattung kein Langeweile mit Spiel, Sport und Bereich Sauna mit Whirlpool. Architektonisch sehr gut durchdachte Villa. Pool wurde zwei mal in den zehn Tagen gereinigt, Sauberkeit im Haus und komplette Anlage 1a. Die Besitzer Tania, Tomislav und Antonija sehr freundlich und immer erreichbar bei Fragen. Restaurant in 2 km Nähe super Küche.
Anonym schreibt...
16. Aug. 2014
Stunning Villa! Amazing Vacation Rental!
Look no further for the best vacation home in Istria! A wonderful villa in a beautiful and quiet location. Our family really enjoyed being able to relax away from the noise of the city but still in walking and driving distance to charming cities, great restaurants and beautiful white stone beaches. The house is absolutely amazing inside and out.All the furnishings are new and of top quality plus plenty of great things to keep both adults and kids busy.
matthew d. schreibt...
17. Apr. 2014
Urlaub wie im Paradies!!!!!!
Wir haben unseren Urlaub zu neunt in dieser traumhaften Villa verbracht. Der Außenbereich und das Haus innere konnten uns mit ihrer Sauberkeit und ihrem Zustand auf hohem Niveau überzeugen. In der Villa Antonija haben wir gemeinsam viele schöne und lustige Momente verbracht. Es bot aber auch dem einzelnen Gelegenheit sich in die Sauna, den Whirlpool oder den Fitnessbereich zurückzuziehen. ERHOLUNG PUR! Wir haben eine wirklich schöne Zeit in Labin und dem Feriendomizil Villa Antonija verbracht und können es nur weiterempfehlen. Vielen Dank nochmal an Tanja und Tomislav!!!
Silke J. schreibt...
22. Aug. 2017
Haven't decided yet?
Ask more questions and we will respond as soon as possible.
CONTACT US